Media podcasts
Wanting a good media fix? Download the latest commentary about the media to your MP3 player. Media UK reviews a number of podcasts that capture the best media news and analysis. Grab iTunes or Juice Receiver to subscribe for free.
To subscribe: just drag the appropriate feed icon -
- onto your iTunes library, or right-click the icon to copy it to your clipboard for other programs.
Audio podcasts: UK
Media Talk Guardian Unlimited
A half-hour discussion programme around the UK media industry with the team from Media Guardian, hosted by the Editor, Matt Wells. Humorous and witty: recommended. Weekly.
XML
Earshot Creative Review Earshot
Every month you'll hear brilliant radio production people play and discuss their latest work with Steve Martin. Enjoy some of the best radio production work being made anywhere and hear the stories behind it.
XML

FrequencyCast FrequencyCast.co.uk
A regular podcast covering digital TV and radio in the UK. Aimed at consumers, but with some interesting industry news.
XML
Media Week Haymarket
Media planning, advertising, and more from the world of media.
XML
Audio podcasts: International
On the Media WNYC New York
A weekly, hour-long, programme broadcast on the US public radio network NPR. Weighty matters from all areas of the media are discussed; rather dry, but portions are an interesting listen.
XML
Media Report ABC Radio International
Weekly half-hour programme from the Australian broadcaster, talking about world media issues. Interesting subjects and viewpoints.
XML
Open Source WGBH Boston
Four-times weekly programme covering media and the internet, covering many media issues.
XML
Minding the Media KCRW Santa Monica
Short (less than five minute) weekly programme with Nick Madigan, available every Tuesday late evening UK time.
XML
Video podcasts
STORYfix BBC News
A weekly, fast-paced, review of the week's news on the BBC's channels, including bloopers. Also available on interactive TV.
XML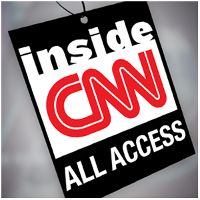 CNN All Access - Backstage Pass CNN
Weekly posts from CNN correspondents in the field and in the studio. An interesting, absorbing look at news gathering and presentation.
XML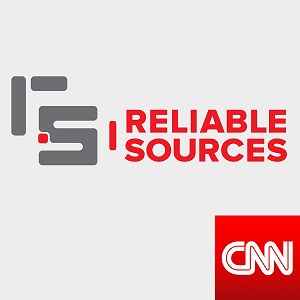 CNN Reliable Sources CNN
Howard Kurtz turns a critical lens on the media in this weekly programme, broadcast on the internal US version of the channel. Dry and disappointing.
XML